Rent a luxury open sloop for a beautiful cruise through Amsterdam's canals
The sun on your face, a nice drink in your hand, while overlooking the beautiful architecture of Amsterdam. With our electric sloop, you cruise silently through Amsterdam's canals. With a private captain and optional hostess, you can fully enjoy all the beauty Amsterdam has to offer.

At the Amsterdam Boat Company, we go for a luxurious and relaxed look that fits the authentic Amsterdam picture. At the Mosi Jo, we offer several packages. Sound good? Book your boat now!

Relaxed cruise
The lovely cushions, large foredeck and full electric motor make this a wonderfully relaxing experience.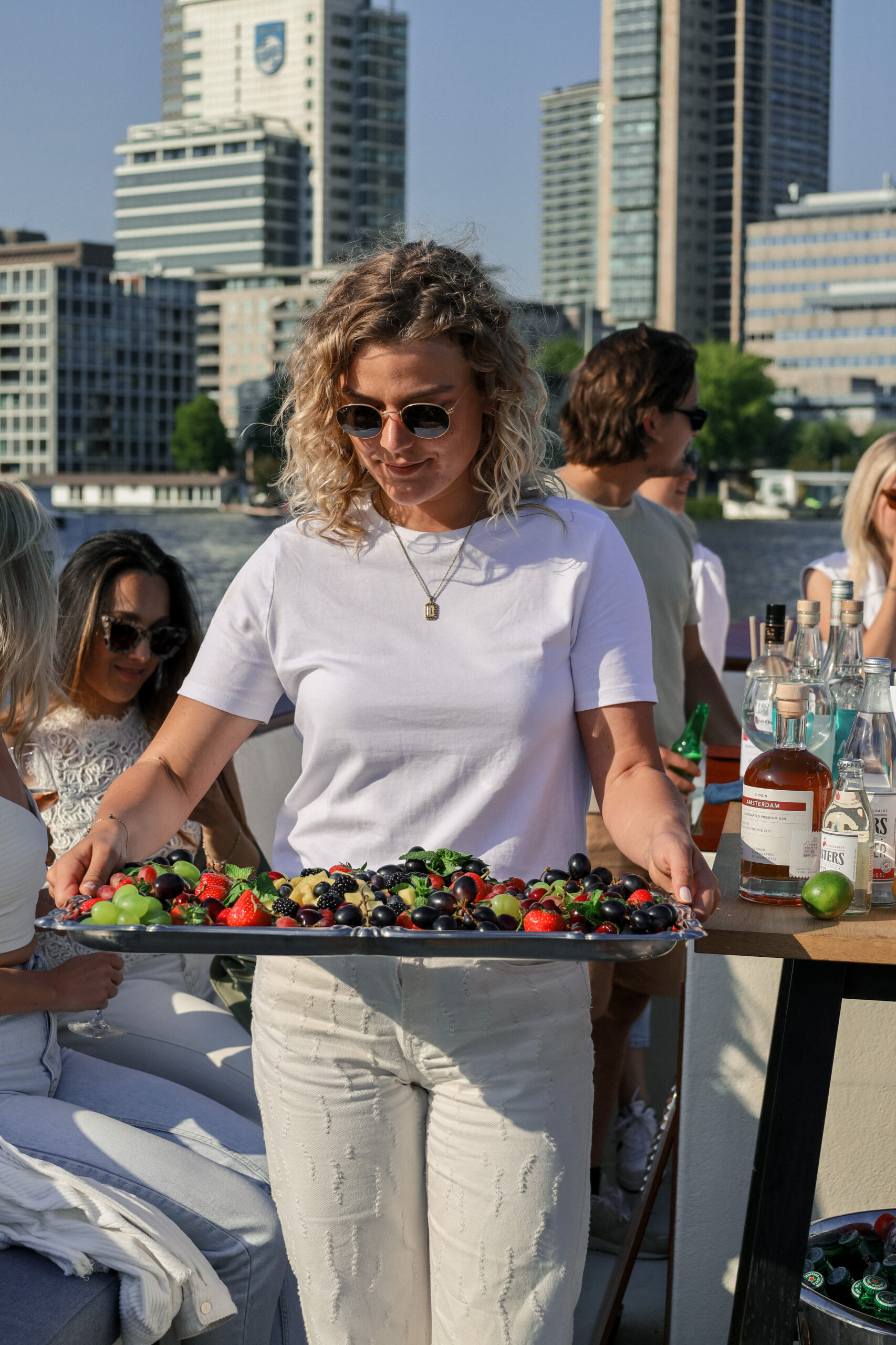 Luxury service
With a hostess there, you are completely unburdened and can enjoy the most delicious cocktails.
Private boaters
You always book our luxury sloop privately with your own skipper.
A look at the boat?
Join us on the boat to get a great impression of what a trip with the Amsterdam Boat Company looks like.
The tastiest packages for during your canal cruise in Amsterdam
Of course, with a nice drink in hand, it is even more enjoyable. From cocktails, wine, soda or a nice cold beer. Something for everyone! Also some snack to go with it? We have small bites like bitterballen to large platters of fruits de mer. Pizzas, burgers or put something together yourself? Send us a message for options.